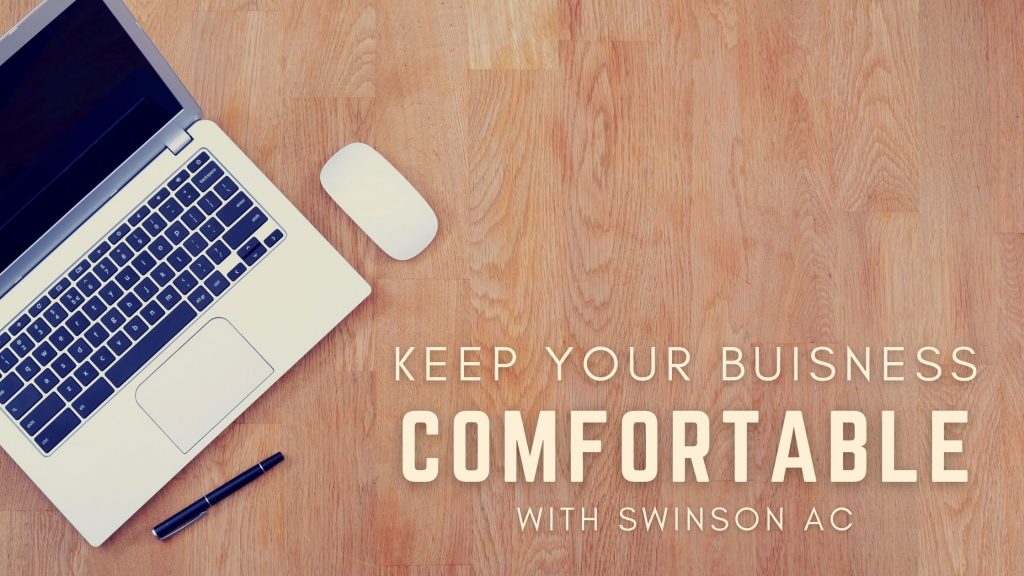 Keep Your Business Comfortable
Swinson Air Conditioning understands that keeping customers and employees comfortable is crucial to the success of our local businesses in Loxley and the surrounding communities. Keeping your small business comfortable and your employees and customers happy is important to us. 
We proudly offer light commercial HVAC services to local businesses, churches, schools, and banks in our area. If you have recently had an AC breakdown, are looking to upgrade your HVAC system, or want to sign up for a maintenance plan, Swinson Air Conditioning has you covered. Keep reading for more tips on how to keep your business comfortable. 
Upgraded Systems:
Whether you have a small office, a boutique, a banquet hall, or an apartment complex, our team is here to help you pick the perfect system for your light commercial HVAC needs. We offer upgraded Carrier AC systems that will keep your customers and employees comfortable and increase your energy savings. 
If your current system is 10-15 years old, it is likely time to upgrade to a newer, high-efficiency comfort system. Although, no matter the age, if your system is struggling to keep your business comfortable and your energy bills seem to increase each month, it also might be a good time to upgrade.
Our AC specialists are here to help your business, whether you want to reduce energy costs with a more efficient cooling system, or you are focused on improved air quality. We offer high-efficiency systems that can lower your energy bills while keeping your business more comfortable. 
Thermostat 
Upgrading and maintaining your air conditioning system aren't the only important factors of creating a comfortable business space. Investing in a programmable thermostat can help keep your business comfortable all the time and help lower energy costs. By scheduling your programmable thermostat based on when your business is open or closed, you can save energy even while you're away. 
Continued Maintenance
Whether you had your AC system installed a year ago or a few years ago, a maintenance plan can help you save money in the future by avoiding expensive repairs. Regular maintenance can reduce energy consumption by ensuring your system is running at peak efficiency levels at all times. Keeping up with your air conditioning system regularly also helps lessen your risk for costly repairs by potentially preventing problems before they happen. Maintenance is also a great way to extend the life of your air conditioning system, potentially saving you even more money in the long run! 
Learn More
Swinson Air Conditioning has you covered for all of your HVAC maintenance needs. We offer tune-ups and repairs for systems including Carrier, American Standard, Trane, Lennox, Mitsubishi, and more! Our service plans are perfectly tailored to your business because we know you and your business's needs are unique.
If you're interested in learning more about how Swinson AC can help keep your business comfortable all year round, visit our website at https://swinsonac.com/ or give us a call at 251-990-0998. Swinson Air Conditioning is a Factory Authorized Carrier Dealer.
Proudly Serving The Following Areas