Daphne AC Repair & Heating Services
Trusted Daphne AC Repair, Heating Repair & Installations
Daphne is an active, family-oriented community blessed with beautiful scenery, rich history, and strong quality of life. Located in the heart of the Eastern Shore, the "Jubilee City" has grown from the city's incorporation in 1927 to the largest city in Baldwin County today. Swinson Air Conditioning offers the most trusted HVAC service in Daphne. Contact us today to get a free estimate for your Daphne home.
Air Conditioning Services
From emergency AC repairs to annual tune-ups that help prevent hefty repairs, we have your home covered. Our AC techs will diagnose what's wrong with your heat pump or air conditioner and fix your system right the first time around. In addition to Daphne AC Repair, we also offer:
Other HVAC Related Services
At Swinson AC, we pride ourselves on providing honest, top-notch service to our neighbors throughout the Eastern Shore. We proudly recommend American Standard Heating and Air Conditioning products, but can service and repair all major makes and models of HVAC related equipment. We are proudly an American Standard Customer Care Dealer and do everything in our power to ensure dependable, honest work in every home or business we visit. We offer many services besides those for cooling and heating, such as:
Why Daphne Home & Business Owners Choose Swinson AC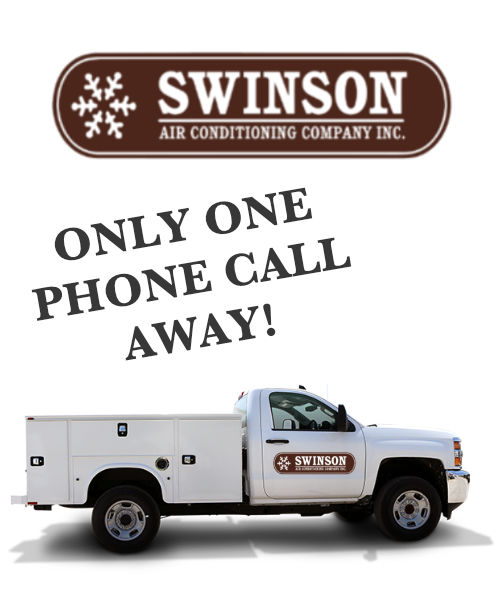 Ready for trusted HVAC service in Daphne?
We service all areas in Daphne, AL
We have been using Swinson Air Conditioning for many,many years.They have consistently provided excellent service . Thank you Pete and all!

Always prompt and superior service. It's a great comfort knowing Swinson is there for us.

I am very satisfied with Swinson. Always responsive to my needs. Technicians are professional, knowlegable, and courteous. A class act all around.


Great service and professional been a customer of them for 15+years

Swinson Air Conditioning came out within an hour of my afternoon phone call. The technician was able to quickly determine the problem. They ordered a part and completed the repair the first thing the next morning. They were very neat, clean, on time and professional.


Wow, Great service. Called at 6:45 pm . Young man came right out to my house and had us cooling in just a few minutes.

The Swinson Team has always provided more value than expected since day one. From helping assess purchase of a new home unit, to ongoing customer service and maintenance. Swinson Air Conditioning Co. Is the best!!!

kylejackson8
14:50 28 Aug 23
My experience with Swinson Air Conditioning was handled very professional. I would recommend this Air Conditioning company for service.

Michael R.
17:19 14 Aug 23


I have utilized Swinson air multiple times for both my personal residence and a rental property. In all cases Mr. Swinson has been extremely honest, accommodating, and thorough. On several occasions, he has been honest enough to advise that he actually did less work or repairs than needed, and would then charge less for the service than I expected. He provides detailed reports after inspections or services rendered that include photos. He is extremely accommodating when I have needed last minute service, and is great about communicating before and after a service call. I will be giving ALL of my business to this establishment in the near future.

We really appreciate the quick response from Swinson Air recently when our central air quit working. We phoned on a Monday morning and a tech came by that afternoon. Swinson installed our central air system a few years ago and we feel the have treated us fairly, are courteous, and arrive when they say they will.


Charlotte C.
20:56 24 Jul 23

Swinson Air Conditioning performance servicing my ac was excellent. The techs are very courteous, professional and efficient.

I've been using Swinson's for near 20 years. They have never failed to merit 5 Stars.Pete is a Rock! Every technician he's sent has been courteous, professional, and competent, including the new guy Caleb. Pete Swinson knows how to lead and how to make you want to do business with them over and over for well over a decade👍👍👍👍👍


Awesome service from Swinson's! AC quit cooling on a Sunday afternoon in sweltering heat. Cody arrived, diagnosed, and repaired the problem in short order. Had needed parts on the truck. House was chilling down less than an hour after I made the call.And Swinson charges only a very modest additional fee for weekend calls.They don't make service like this anymore! LOVE Swinson's AC Co. !!!


HICO Distributing, L.
03:36 27 Jun 23

I CALLED FOR HELP 3O MINUTES LATER TECH CODY ARRIVED PROMPT , POLITE, AND QUICKLY DIAGNOSED PROBLEM AND WE WERE SET! WOULD NOT HESITITATE TO CALL AGAIN🥰

Many thanks! They made the correct diagnosis which saved me thousands. Everyone is professional, courteous, and very knowledgeable. I've told friends about the great service.


Charlene C.
17:34 16 May 23
Trustworthy! Dramatic difference between their services and the undertrained and deceptive HVAC techs we had to endure. Will definitely be a return customer for as long as they are in business.


This was just one instance of why we consistently have used this business for all our AC/HVAC needs for decades. We manage over 40 properties and when responsiveness is vital, you can't beat Swinson to be there any time, any weather. The technicians are not only top-notch in their expertise, but their professionalism is to be admired. We have installed several new systems and the quality and value of their work can always be counted on. It's a relationship, not just a business.

Professional, educational, competitive pricing. Fast service.

Great personal service, attention to detail and reasonable.A customer for a number of years, will recommend to anyone looking for HVAC repair or installation.

The very best!…as a 40 year resident, I've trusted these guys for over half of it!..very professional, courteous, honest, and detailed. Highly recommend!!

Always prompt, friendly and competent!

I've been using Pete Swinson's company for my HVAC needs since 1999 at 3 different homes. I've never had a bad experience.Always courteous.Always professional.Great value.I've called them late on a Sunday night for service after a lightning strike. They're always quick to help out.

Very professional and helpful.

courtney R.
20:21 20 Jan 21
Called company and they came out the same day. Needed to get part and came back very quickly and fixed my HVAC unit. Very nice serviceman. Would definitely recommend.

We trust Pete and his technicians! They have always taken care of us.

Called them early this morning. They responded quickly with a message and then I spoke to them. They came out after their first call of the day. The young man was pleasant and knowledgeable. He did a great job and we now have a cool house! I am so grateful they were willing to come out on a Saturday.

I've been Pete Swinson for about 20 years. Always quick to respond and always has what he needs to get the job done. And if David shows up. That's okay, too.

Great – Prompt service! Would recommend!

Called in on a Sunday afternoon and Cody was to my house within thirty minutes. Cody diagnosed the problem and made sure I was aware of their rates before completing the work that needed to be done. Would recommend Swinson and Cody to anyone I know. 5 stars to Cody and 5 stars to Swinson for hiring him.

We had the pleasure of meeting one of your tech yesterday(Cody) who came to get our heat fix,To start he call and let me know he is on his way,When he arrive he was very impressive with his mannerisms and knowledge of what he was doing,He also took time to explain to my wife and I what caused the issue,I would give it 100 stars but you are only allowed 5 So Mr Pete and Cody thank you very much for your awesome service yesterday.

Trinidad G.
09:31 19 Oct 19
I have worked with several different Heating and A/C companies locally and also when we have lived out of this area. Swinson was recommended to me several years ago by a friend and I have never even bothered calling another company for anything after that first visit. Not even to get another estimate – which I did call several on the first visit for comparison. The level of knowledge, care, professionalism, neatness of personnel, timeliness and cleanliness of area's after they have worked on your equipment are everything this company has and stands for.The estimates are given to you in a speedy manner and the work is scheduled in a short period of time, if it cannot be done that day. The owner, Pete, responds quickly to calls and emails. Pete has also helped us in making decisions on what direction to go when we have had issues with our equipment. I've worked with all his staff – David, Jarrod, Colton and Cody – and all have the same work ethnic & knowledge as stated above. I highly recommend them. I know you won't be sorry.

Great job cleaning and servicing our system. Big improvement. Nice crew.

We have always used Pete and his people since we moved here 15 years ago. He is honest, hard working and I trust him.

During the summer, my AC died, it was 89 degrees and HOT! Swinson Air came out in no time and made my home cool again! I would've paid pretty much whatever they said to cool off, but they were honest… They found an easy fix and didn't overcharge me when they easily could have. They're now my AC company! Great job, easy to work with and great service guys. Jarrod knows what he is doing.

Sherrie M.
19:03 13 Feb 18
Called them first thing this morning and a Tech was here within an hour. David was very professional and knowledgeable in the industry. Got our heat up and running within 2 hours and very fair price. Great job all around. Highly recommend them.

Scott & Debra H.
17:03 04 Jan 18
Came to do a Fall Cleaning special. Suggested an improvement to reduce mold. Jared was very friendly & extremely knowledgeable.

Swinson AC was the first to send a crew out to check my AC. Beat the price of another company that came out (one never showed up!). Great service, great price and replaced my compressor that afternoon. Won't waste my time calling anyone else from now on.

Malinda C.
19:41 06 Sep 17
I've been using Swinson Air Conditioning for about 14 years now with both seasonal tube-ups and service calls as well as AC upgrade. I couldn't be happier. When I call, Pete Swinson answers the phone. How rare is that? He makes appointments for routine checks or contacts a service person to come and fix our problem. Just today, a problem occurred and David was here in about 20 minutes. As usual, he found and fixed the problem. David seems to be our regular service person and his ability to solve whatever problems that pop up is exceptional. As he was leaving today I had to say to him, "You guys are great."We have a Service Contract with Swinson and would recommend that to anyone without hesitation.

Fairhope Unitarian F.
00:57 12 Aug 17
Proudly Serving The Following Areas