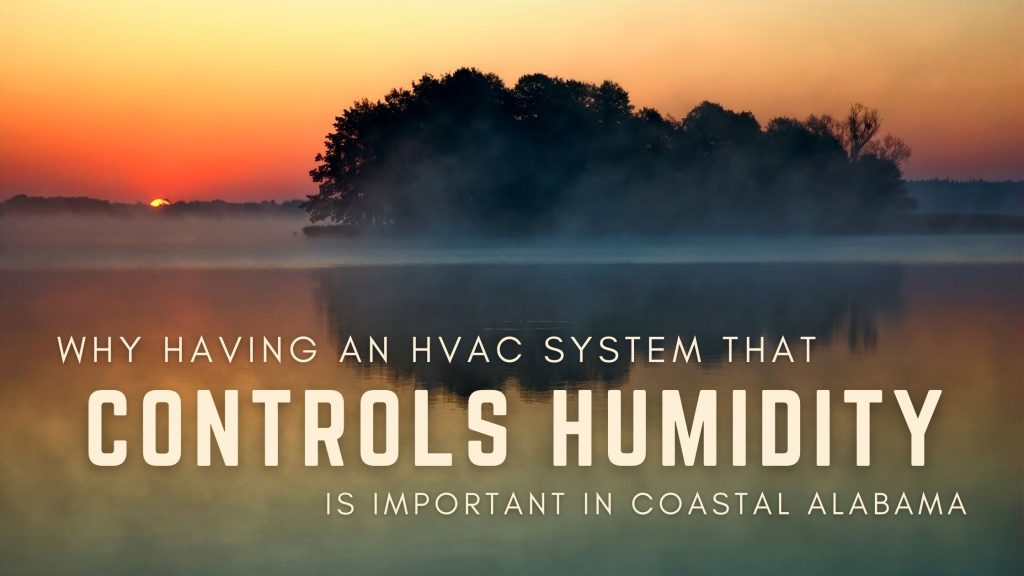 Why Having An HVAC System That Controls Humidity Is Crucial In Coastal Alabama
Humidity plays a major role in your home's comfort. Most of us know how much hotter we feel when the humidity levels are high, but humidity levels affect us in the winter as well. As it gets colder, the humidity levels drop, but even a little humidity in the winter can make us feel much cooler than we actually are. Continue reading to learn about the importance of having an HVAC system that controls humidity in your coastal Alabama home.
Air Conditioning & Humidity
Here in coastal Alabama, we are no strangers to high humidity, no matter the time of year. Oftentimes, air conditioning systems will struggle to cool the home when the air is humid. The moisture in the air cancels out the cooling effect from the air conditioner. If you're experiencing foggy windows, clammy air, or musty odors indoors, it might be time to evaluate your home's humidity levels.
Heating & Humidity
When it comes to winter weather, humidity isn't on our minds as much. However, even with slight humidity levels, your home can feel much colder than it should. Your heat pump or furnace may be working overtime and yet you still feel chilly in your home. If the humidity level is above 30%, you will be cranking up the heat this winter.
So… What Can You Do?
Consider having a dehumidifier installed with your HVAC system. You can pair the dehumidifier with your heating or air conditioning system to adjust your home's temperature and humidity level with ease. The dehumidifier will remove moisture from the air, so it is not pushed through your ducts and spread around your home. Your once muggy home will now feel refreshed and properly conditioned no matter what time of year it is.
It's important to note that your home should have a level of humidity between 30-40%. Dehumidifiers are not meant to remove all moisture from the air, as that can be bad for your air quality, your home's structural elements, and your comfort.
Love It Or Hate It
Regardless of how you feel about humidity, knowing how it works in your home is crucial to feeling comfortable all year long. Having an HVAC system that can control these levels will truly make all the difference! 
Contact Us
To learn more about an HVAC system that can control your home's humidity levels, visit our website at https://swinsonac.com/. Feel free to call us at (251) 990-0998 with any questions or to schedule an appointment. Swinson Air Conditioning Co. is proudly a Carrier Authorized Dealer. control humidity in coastal Alabama control humidity in coastal Alabama control humidity in coastal Alabama 
Proudly Serving The Following Areas