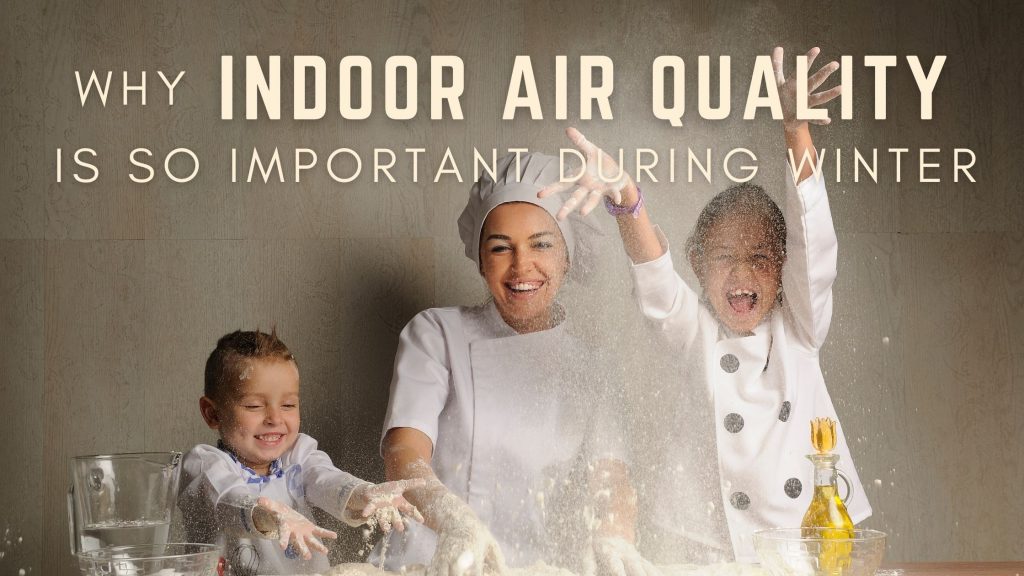 Why Indoor Air Quality Is So Important During Winter
In January, we start to experience the coldest temperatures of the year. While these temperatures are still much warmer than elsewhere in the States, we find it pretty chilly! For this reason, we tend to stay inside much more often during the winter. While you're spending time indoors, consider the air quality within your home, as indoor air quality is crucial in the winter.
Today's Homes
Modern homes are better insulated and more tightly sealed, which can have both advantages and disadvantages. On the positive side, this makes your home more energy efficient. On the downside, contaminants get trapped inside and it can be a challenge to keep the air in your home healthy. Typically, opening a window is a great option to allow fresh air in, but this is not always possible during winter. Luckily, an air purification system can remove up to 99.98% of airborne contaminants and keep you breathing easy all winter long.
Gas Appliances
Appliances such as stoves and dryers can exude carbon monoxide and nitrogen dioxide which can both be extremely dangerous. This gas is odorless and colorless, making it difficult to detect unless you have carbon monoxide detectors. Nobody wants these gasses floating throughout their home. Remove any old appliances from the home which could be leaking gas. Additionally, be sure that your carbon monoxide detectors are installed and in proper working order.
Pet Hair
You aren't the only one spending more time indoors over the winter! Our furry friends also tend to be inside more often when it's cold out. If they've grown out their winter coat, their shedding and additional time inside could be contributing to reduced indoor air quality. In order to reduce pet dander buildup, vacuum regularly and wipe down all surfaces. Wash bed sheets more often, as they can attract pet hair, and brush and groom your pet regularly. All of these steps can reduce the amount of pet dander which exists in your air.
HVAC Filters
If you have pets in your home, you will likely need to replace your air filters more often. Make a habit out of routinely checking your air filters for any dirt or blockage. It is expected for each additional pet you have in your home, you will receive 30 fewer days of performance from your air filter. Clogged filters are unable to remove any additional contaminants from your home's air and reduce airflow. Plan to replace your filters monthly.
Consider An Air Purification System
While there are some tips and tricks to aid in improving your indoor air quality, the best solution is to invest in an air purification system. Products such as the REME Halo have proven effective against particulates, microbials, and gasses. No matter how often you clean or replace your air filters, an air purification system will always take your indoor air quality to a higher level. 
We're Here to Help!
If you are looking to improve your IAQ this winter, give us a call at (251) 990-0998. Swinson Air Conditioning proudly services communities on the Eastern Shore including Loxley, Fairhope, Daphne, Spanish Fort, and surrounding areas in coastal Alabama. Breathe easy this winter knowing you have the highest quality indoor air.
To learn more about our company or the services we offer, visit our website at https://swinsonac.com/. Swinson Air Conditioning company is proudly an American Standard Customer Care Dealer.
Proudly Serving The Following Areas